Today we have received the news that
Tim Perry
, a Northbridge CC legend, Life Member, president, vice president and club patron, not to mention the player who has taken the most ever wickets for Northbridge as a club in it's 99 year history, passed away on the 20th December 2017 at the age of 87.
For those new to the club, they may not have met Tim. When I first played for Northbridge over 10 years ago, he was the friendly face that would great us at grounds around the North Shore, where he would turn up and score for the A Reserve side. He had a great rapport with the playing group, and was still serving on the committee even after his playing retirement. One of my favourite memories of Tim was when he came down to watch a Semi-Final match in 2014, and we managed to snap the photo of him with our then youngest player Michael Vamvakaris, which signified the young and the old of the 'Bridge.
I last saw him at Eastwood when the A Grade side was playing there in 2016-17, where we had a chat about dealing with the fun of running the club, and the sometimes drama that can go with it and how he dealt with it in the day, and I know I will remember that chat for a long time.
Tim first played for Northbridge in 1955, and continued to be actively involved in the club all the way up to 2010, whilst still either looking out for, or getting his daughter to find out about team selections and match information all the way through to this season.
On behalf of all of us at Northbridge, we pass on our condolences to the Perry family. Tim epitomizes what the club is about, and it's a sad day to learn of his passing.
Tim Perry
Playing Career – 1955/56 – 2001/02
Bowling
3,692 Overs, 495 Maidens, 15,461 Runs, 947 Wickets at 16.33. 28 5-wicket and 2 10-wicket hauls, with a best bowling of 8-92.
Batting
305 innings, 72 Not Outs, 4,832 runs at 21. 3 Centuries, 15 Fifties, with a highest score of 101no.
Club Roles
Honorary President – 1982 – 2000
Honorary Vice President – 2008 – 2009
Club Patron – 2000 – 2007
Life Member – 2000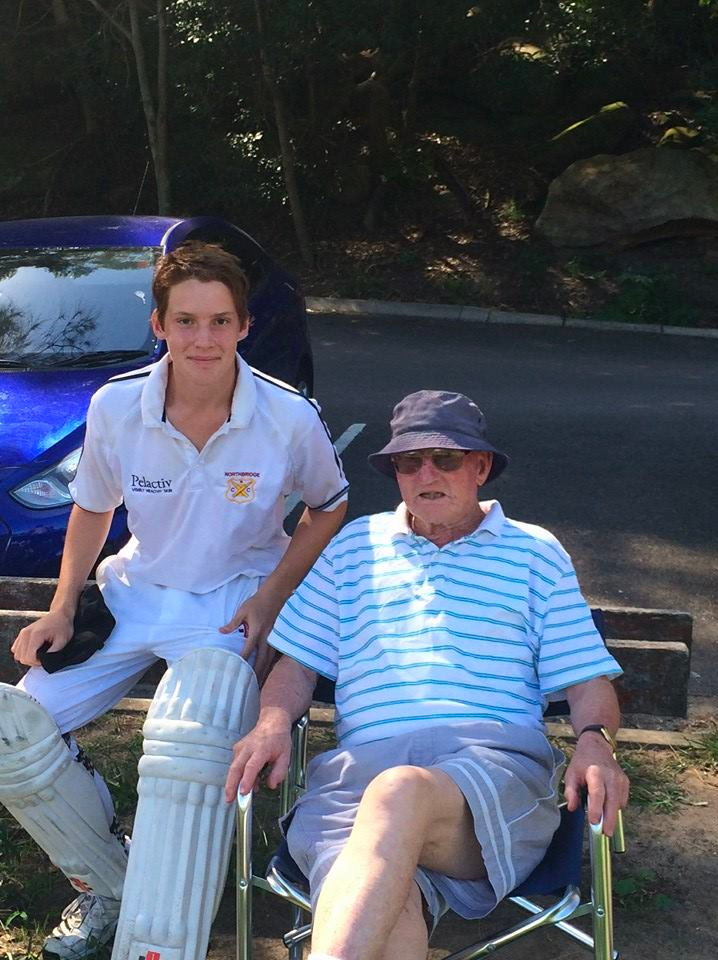 Tim pictured here in 23rd March, 2014.
Kind Regards,
Mitch Nicholls
Honorary President
Northbridge Cricket Club